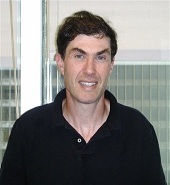 SportsBusiness Journal reports that MLBPA head Michael Weiner is going to continue his predecessor Donald Fehr's tradition of taking $1 million a year in salary. You may say that's not exactly "working cheap," but (a) that salary has remained flat since 1990, meaning that in real terms the MLBPA head has taken annual pay cuts; and (b) compared to their counterparts in other sports unions Fehr and Weiner are utter bargains.
Gene Upshaw, for example, made $6 million in the last year before his death. I know Gene Upshaw. I watched Mr. Upshaw work. Mr. Fehr and Mr. Weiner are no Gene Upshaws. And I mean that as a compliment to Fehr and Weiner.
No matter what you think of the players' union, there is no escaping that it is one of the most successful unions in all of organized labor, not just sports labor.  The fact that their Executive Directors make less than most team's utility infielders make them among the best deals in sports.