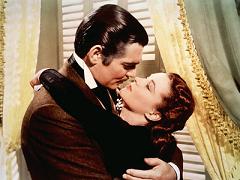 Reviewing the box score of Monday's White Sox-Indians game reveals that only Paul Konerko and Alexis Rios were credited with home runs. According to John Kass of the Tribune they missed one in the men's room off the third base line upper deck concourse:
"So I kicked the door, just to get a reaction. I just wanted to make
sure nobody was dying in there. That's when I heard a woman's voice
yell, 'HEY, STOP!' Something was going on and I had interrupted." Moments
later, the stall door opened, and a tall, thin, blond man exited. The
tall man held his arms up in triumph.

"His arms were straight up,
like in victory," Nemeth said. "Everybody was hooting and hollering and
giving high-fives." Then a second person left the stall, someone
Nemeth described as apparently female, "scurrying" out of the restroom
with a shirt or coat over her head.
There are walks of shame, there are pathetic walks of shame and then there are walks of shame out of the men's room at U.S. Cellular Field in the middle of a Sox-Tribe game. We're talking about one refined gentleman and one classy lassie here. And I love the "apparently female" line.  Maybe the tall blond guy got more than he bargained for?
Anyway, the man quoted there was the fellow who discovered the highly romantic liaison in question. He was with his young son at the time. I'm a dad with a couple of impressionable kids, so I can relate to his discomfort about it all. Not that I can't handle it, but because you just know when you have kids that 500 questions are going to follow about "what were that lady and that man doing and why was a lady in the boy's baffroom and can Batman beat up Spider-Man" and all of that. The only real easy answer is that, no, Spider-Man wouldn't stand a chance.
All that said, the Kass column in which all of this appears is a bit over-the-top in terms of "think of the children" hand-wringing. He prods the mayor to do something about this for cryin' out loud. Like he has the time to police the U.S. Cellular Field bathrooms when there's so much graft to attend to.
Tasteless and moronic behavior happens. We all wish it didn't, but it does. We'll all find a way to soldier on. Somehow.