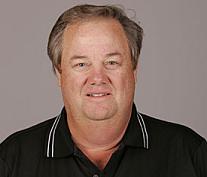 I said I'd stop complaining about Yankees-Red Sox game times, but that doesn't mean I can't quote other people who are doing it. Especially when they're the ones in charge of moving the game along. Veteran crew chief Joe West, who had the plate for Sunday Night's game:
"They're the two clubs that don't try to pick up the pace. They're two of the best
teams in baseball. Why are they playing the slowest? It's pathetic and embarrassing. They take too long to play. The commissioner of baseball says he wants the pace picked up. We try. And [Tuesday night's game] still almost went four hours . . . This is embarrassing, a disgrace to baseball."
I think Joe West is one of the worst umpires in baseball, so the fact that I find myself agreeing with him on this is going to cause me to have to reevaluate my position somewhat. In the meantime, though, let's go with it.
But as we go with it, let us also acknowledge — as Jason at IIATMS so deftly does this morning — that Joe West's crew did a pretty poor job of calling the low strike yesterday, and Joe West personally squeezed the zone on Sunday night. And presumably does so all the time, actually, as does every other umpire who works Yankees-Red Sox games, at least to my untrained eye.
Yeah, the hitters on those teams are among the best at working the count, but they work the umpires a hell of a lot too, and get a lot of calls they shouldn't get.  If the umps were calling the low strikes — and don't even get me started on the almost completely absent high strike — these games wouldn't drag on nearly as long as they do.