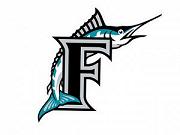 People complain all the time, but why on Earth would the Florida Marlins want to do things like pay money to bolster their bullpen or spend money on marketing and fan appreciation stuff in order to fill even a quarter of the seats in their ballpark? Especially when even without doing that they are baseball's most profitable team?
[A]ccording to Forbes, the Marlins aren't suffering at all. The annual report shows that the Marlins lead the league in operating income, a measure of profit. The club pulled in $46.1 million in operating income, $6.1 million more than the second place club, the Boston Red Sox. Other clubs that will see revenue sharing, have had low attendance, and poor showing in the standings, but see high profits include the Washington Nationals ($33.5 million), and San Diego Padres ($32.1 million).
Meanwhile the Brewers, who also receive revenue sharing money, are plowing the dough into good young players and are getting raked over the coals over it all.  Madness.