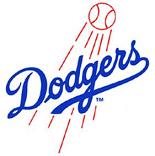 Between now and Opening Day, HBT will take a look at each of
the 30
teams, asking the key questions, the not-so-key questions, and generally
breaking down their chances for the 2010 season.  Next up: The Rockies.

The
big question: Will the McCourt divorce impact the Dodgers on the field?
Frank and Jamie have obviously been the big story coming out of DodgerLand all winter and will likely continue to be as each new court filing brings forth five or six new allegations of bad behavior and jaw-dropping extravagance.  The only people thankful for this state of affairs are nogoodnik bloggers like my buddy Josh and me, the divorce lawyers and Manny Ramirez, who for once isn't the center of media attention.
While the circus coincided with a winter during which the Dodgers were surprisingly quiet on the hot stove front — Brad Ausmus! Jamey Carroll! — Frank McCourt is telling everyone who will listen that the divorce has had no impact on the Dodgers from a competitive perspective and that everything is hunky dory. I suppose we should take his word for it — 28 other teams didn't sign John Lackey after all — but there are two ways in which L'affaire McCourt could harm the team this season: (1) as a distraction, with players being asked about it constantly; and (2) as a financial constraint, preventing the Dodgers from making mid-season moves which could keep them in contention.
Given how much experience the team has with MannyWood, the second of those is a far greater concern.  The Dodgers have a nice starting eight, but there is very little depth here. If, say, Matt Kemp misses any time or Manny Ramirez's second half was a harbinger of his rapid decline, the team is going to have to make a move or three in order to keep up with Colorado. Based on everything we've seen from the front office these past few months, the Dodgers are not in the move-making business.  As a result, Dodgers fans had better hope and pray for good health.
Oh, and if Jamie McCourt somehow wins the custody battle this fall and claims a 50 percent ownership of the club, look for 2011 to be one of the uglier years in Dodger history. Because I don't believe for a second that she or Frank has the money to buy the other one out and the sale of the team will become more or less inevitable. 
So
what
else is
going on?
McCourts or no McCourts, it's not like Manny Ramirez has just rolled over and played dead.  The big question, obviously, is whether post-suspension Manny (.269 13 HR 43 RBI) is the new normal or if his swoon was merely a function of a high-strung performer reacting poorly due to the disruption of his chi and his hormone supply and all that. He's 38, though, so some decline is inevitable. Given his defensive limitations Manny has to hit the ball hard to be worth his keep.
I mentioned Troy Tulowitzki as a possible MVP pick in the Rockies preview. However, if the Dodgers beat out the Rockies seats on the Matt Kemp bandwagon will be at a premium. He's the most exciting young outfielder in baseball, possessing a mix of speed, power and centerfield defense that leaves one at a loss for comparisons to anyone who isn't already a Hall of Famer. And he's getting better, as his strikeout and walk rates have been decreasing and increasing, respectively. It's all rather scary, frankly.
Though the Dodgers had the best pitching in all of baseball last year, the rotation is a concern. Randy Wolf is gone, Chad Billingsley faded terribly in the second half and, for as nice a pickup Vicente Padilla turned out to be, you're not going to get rich betting on things such as "Padilla will continue to strike out a batter an inning and post an ERA of 3.20 for a full season."  The key, obviously, is Clayton Kershaw, who broke out with a 2.79 ERA and 185 strikeouts in 171 innings last year.  If he carries on with that kind of production and stays healthy the Dodgers have their ace. If, like a lot of 23 year-old pitchers, he has a few more bumps in the road before becoming a perennial Cy Young candidate, it may be tough sledding for the staff.
The pen is a source of real strength. Jonathan Broxton, George Sherrill, Ramon Troncoso and Hong Chih Kuo are all pretty fabulous. If the Dodgers do suffer injuries or falloff from key performers, they could leverage some of this strength in a deal or two.
So
how
are they gonna do?
Picking the Dodgers for second place is less a criticism of their talent — which is undeniable — than it is a simple discount for their risk. If something happens to the outfield, there is no 2009 Juan Pierre on this team that is going to save their bacon. Same goes for the rotation, which has question marks.  It would not surprise me terribly if the Dodgers won 95 games again, but it's not something I feel comfortable wagering on either.  
Prediction: Second place in the NL West in what I expect will be a pretty close race with the Rockies all summer.