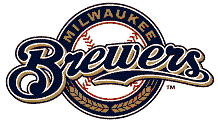 Between now and Opening Day, HBT will take a look at each of the 30
teams, asking the key questions, the not-so-key questions, and generally
breaking down their chances for the 2010 season.  Next up: The Brew Crew

The
big question: Did the Brewers do enough to fix their godawful rotation?
With the nice crowds, Prince Fielder's great season, a good year from Trevor Hoffman and a vague feeling that the team was kind of competitive, it was easy to overlook just how terrible the Brewers' rotation was last season. They were the worst group of starters in the National League, in fact. Worse than the Mets. Worse than even the Nationals. This august collection of 4th and 5th starters pinched off an ERA of 5.37 in 2009. The team went 80 and 82, and God only knows how they won 80 with that crowd.
The good news is that they should be an improved bunch this year. Randy Wolf was an expensive addition, but an oh-so-necessary one. The return of Doug Davis is welcome too.  Dave Bush and Manny Parra are much better pitchers than they showed in 2009. Yovani Gallardo could build on a solid 2009 and easily take a step forward as well.  Jeff Suppan is still around, but seeing as no one in the Brewrers' front office wants to go to jail it's not like they can just tie him to some cement blocks and drop him in Lake Michigan (they'd probably consider subcontracting the job out to someone, however).
But for the rotation to see significant improvement — the sort that would catapult them into contention with the Cardinals — it would take a series of best case scenarios to come to pass. Wolf would have to repeat his career-best 2009 rather than revert to his merely respectable career norms. Bush and Parra would also both need to improve significantly and Suppan would have to flash back three or four years and become average. All of those things are eminently possible. All of those things happening at once aren't necessarily likely, however, and for that reason I think the Brewers will be battling Cincinnati for second place rather than battling the Cardinals for first.
So what
else is
going on?
The lineup has the same sort of dynamic as the rotation: lots of guys who underachieved last year, all of whom need to improve this year if the team wants to make some noise. Corey Hart, Carlos Gomez and Rickie Weeks were all terrible, though Weeks and Hart had injuries as an excuse. Gomez just kind of sucks, and it won't be at all surprising to see Jim Edmonds get a lot of playing time this season because of it, defense be damned.
The bullpen could actually be pretty decent. Trevor Hoffman doesn't age, apparently, and LaTroy Hawkins, Todd Coffey, Claudio Vargas, Mitch Stetter and Carlos Villanueva are all useful sidekicks. The pen was actually pretty decent last year too, and with the starters figuring to step it up this year the relievers should be fresher and more effective.
Alcides Escobar will start his first full major league season. He's an exciting young player and everyone is high on his glove. If he hits even a little bit it will be considered gravy. Mmmm, gravy.
Prince Fielder's contract status will supply the ongoing drama this year. He's a free agent after 2011, and as a Scott Boras client we should probably expect him to wait things out and hit the market. Whether he does so depends a lot on what happens with Albert Pujols and Adrian Gonzalez who also stand to be free agents in the winter of 2011-12. If they are extended and/or traded and extended sometime between now and next year, Fielder probably goes out on the market. If their status is still in flux, Fielder and Boras may wisely decide to take what Milwaukee offers for fear that a crowded first baseman's market will drive down prices. Boras and the Brewers have already spoken this spring. They may very well speak some more as the season goes on.
So
how
are they gonna do?
The prediction business isn't as easy as it looks. After thinking about the Reds I was kind of optimistic about them and put them second. Now after thinking about the Brewers a bit, I'm not as down on them as I was when I came up with the division order last night. So many things went wrong for the Brewers last year and that can't happen again, can it? Randy Wolf and Doug Davis will stabilize things, right? Everyone else should improve. This team can win second place, right? 
Prediction: I'll call them third place in the Central simply because it wouldn't be fair to demote the Reds mere hours after picking them there. But really, I think it's a tossup between those two.