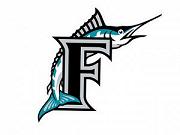 Between now and Opening Day, HBT will take a look at each of the 30
teams, asking the key questions, the not-so-key questions, and generally
breaking down their chances for the 2010 season.  Next up: the Feesh!

The
big question: When do we stop acting as if mere competence is enough for the Marlins?
You know the drill by now: everyone starts the season pretending that the Marlins don't exist, then they start winning and people write the "check out those plucky Marlins!" stories and haul out the old payroll stories complete with the graphs which show that the Yankees spend more money on oxblood shoe polish than the Marlins spend on ballplayers. At the end of the day, the Feesh win 85 games or so and everyone congratulates them on being a fairly decent team, says "just wait until next year" and it starts all over again.
But that shouldn't be enough. There's a new taxpayer-fleecing stadium on the way and owner Jeff Loria talks about how he expects this team to make the playoffs, but it took threats from the union and the league just to get the team to give Dan Uggla and Josh Johnson the money they had earned. There was surprisingly little heat applied to the Marlins over that, just as there has historically been little heat applied to them over the fact that they have refused to spend the money they receive from revenue sharing to complement a strong core of players.
It's a mistake for dead end teams like the Royals to pay veteran free agents, but there is no reason why a team close to contention like the Marlins are couldn't spend a modest amount of money on some cheap power, which the team lacks. Adam LaRoche or Russel Branyan would have been a better placeholder for Logan Morrison than Gabby Sanchez will be.  The Marlins' bullpen could have benefited from spackle too, but they once again decided to invite a cast of retreads to camp.  I'm not suggesting that the Marlins go crazy or anything, but when you own an 87-win team that you think should have made the playoffs, doing just about nothing to improve during the offseason is poor form.
But then again it's Jeff Loria we're talking about, and poor form is his middle name.
So what
else is
going on?
Speaking of those Loria expectations, big Jeff came close to firing manager Fredi Gonzalez last fall, and almost certainly will do so this year if the team doesn't make the playoffs.  It probably won't be justified — Gonzalez seems to get about as much from his teams as can expected — but that's how it'll go.
The Feesh have one of the top power prospects in the game in Mike Stanton, but it's unlikely we'll see much of him this year. He was sent down to minor league camp last week and will begin the season in AA. Which is probably the right move. He strikes out an awful lot and could stand to work on his plate discipline.  He simply needs some more time in the oven.
Josh Johnson and Anibal Sanchez seem set at the top of the rotation. Ricky Nolasco will be there too, though he's coming off a rough season during which he was sent to New Orleans for a spell to figure it all out. Chris Volstad, Andrew Miller Rick
VandenHurk, Hayden Penn and Clay Hensley will likely all see starts this year. It might be an OK rotation in another division, but Florida just doesn't have the arms to keep up with the Braves and Phillies.
Dan Uggla is totally trade bait. He was all winter, really, but no one bit.  Any contender with a need at 2B, 3B or DH this summer will find that their calls will be answered by the Marlins.
So how
are they gonna do?
The Marlins still have Hanley Ramirez, Chris Coghlan and Josh Johnson, but while the Braves improved and the Phillies remain elite, the Feesh stood-pat and thus really have nowhere to go but down. I think the pen will be a major liability and the overall lack of power means that they'll top out at third place.
Prediction: Third place in the NL East. You can only exceed expectations for so long.