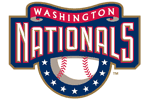 Between now and Opening Day, HBT will take a look at each of the 30
teams, asking the key questions, the not-so-key questions, and generally
breaking down their chances for the 2010 season.  Next up: The Stephen StaNatsburgs:

The
big question: So, when is Stephen Strasburg going to get to Washington?
I just got back from spending four days in our nation's captial with my family. If I had managed to get beyond Smithsonian Hell and out into the bars I used to frequent back when I lived there, I'm sure the hot topic of conversation would have been Stephen Strasburg and when he's going to make his major league debut for the Nats.
Wait, that's not true. I used to frequent happy hours at cheesy bars south of DuPont Circle with my wife and her coworkers and the topic of conversation in those places tended to focus on marrying well, when, not if, everyone should go to law school and whether or not Heath Shuler would get another chance to start for the Redskins.  There were also rumors that President Clinton was messing around with the help, but none of us believed it because we were in our early 20s and had not yet lost faith in the ability of fast-talking womanizers to change their ways once they assumed the reins of true power.
OK, I'm getting kinda far afield here. The point is that if Washington is ever going to become the baseball town guys like George Will always said it would, Stephen Strasburg is going to be the reason why. So naturally the team sent him to Altoona, Pennsylvania to kick things off, leaving the sketchy climbers who inhabit whatever bar has taken the place of The Black Rooster to talk about whatever Redskins quarterback has taken the place of Heath Shuler.
But it was the right move!  Stephen Strasburg could go 35-0 for the Nats this season and he won't elevate them beyond fourth place at the absolute most. And of course, calling him up early means the Nats will have to pay him more money sooner. The bad, albeit understandable move would have been to start him with the team on Opening Day in a cynical season ticket sales ploy.  Kudos to the Nats for thinking long term about this.  As much as I'd love to see Strasburg face big leaguers now, calling him up later is the smart play.
OK, here's my guess: Strasburg's first big league start comes against the Royals on June 23rd. Reasons: the date is about right to give him 15-20 starts for the season, the Royals are a nice harmless opponent, the game on the 23rd is a 4:35 PM Wednesday start which would normally be seen by about 825 people and, if everyone gets their stuff together on this, it could even be moved to 7:05 to be the ESPN game that night, which would be quite a coup for the Royals and the Nats.  Make it happen, everyone.
So what
else is
going on?
Ian Desmond won the starting shortstop job over Cristian Guzman. Much has been written about this move. It's quite obviously a good one, as Desmond represents hope and the future and Guzman represents a lot of balls finding their way into left and center fields.
The lineup should be improved this year. A full season of Nyjer Morgan makes things a bit more exciting. Adam Kennedy was quite useful for Oakland last year. In Dunn and Zimmerman the Nats have as good a 1-2 punch as most anyone in the game. 
Adam Dunn: starting first baseman is a bit scary, but it's probably not as scary as Adam Dunn: starting left fielder. And hey, you need the 40 bombs, and he's gotta play somewhere.
The bullpen is going to be kinda scary again. As in scary-bad, not scary-good. The additions were Matt Capps, Sean Burnett and Brian Bruney, and those guys are far closer to being arsonists than firemen. On the bright side, the minute one of those guys blows a Strasburg lead he'll probably be executed or something, so the pain will only last so long.
One last tidbit from my D.C. trip: My wife, who spent three years riding the Metro in to D.C. every day back when we lived there somehow managed to demagnetize one fare card and then miscalculate the fares on another, leading to her being on the wrong side of the gate from our daughter while she had to get exit fare at a busy station (my daughter's panic level: high). She could have split her pants on national television and she would have been less embarrassed than she was about losing all of her D.C. kung-fu over the past 12 years. It was sad to watch, really.
So how
are they gonna do?
The Nats are headed in the right direction, but there is still a long way to go for this crew. 75 wins is probably the best they can expect, but given where they've been lately, that would represent considerable improvement. My wife: she's probably going to have a lot of conversations with herself in the mirror, trying to figure out at what point she truly became a Midwesterner. I'm going to place it, generously, in late 2008, which is when she bought the station wagon.
Prediction: Fifth place in the NL East unless the Mets are ravaged by injuries again, in which case they could squeak out fourth.