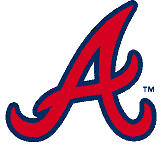 Between now and Opening Day, HBT will take a look at each of the 30
teams, asking the key questions, the not-so-key questions, and generally
breaking down their chances for the 2010 season.  Next up: a switch over to the senior circuit, which kicks off with the Atlanta Braves — yes, the Atlanta Braves — as my first place pick.

The
big question: Did I pick the Braves to win the NL East because I'm a fanboy?
No! Well, maybe. Look, I'm basing this on the merits, I swear. It's a rotation thing, mostly. The Braves finished third in the majors with a 3.57 ERA last season, and that's with a swooning Derek Lowe, a mostly absent Tim Hudson and with Tommy Hanson not making his debut until June. Sure, Javier Vazquez is gone, but the Braves' rotation is arguably the best in the league and no one who is coming back had a freakishly good year in 2009. I have this strange feeling that Lowe is going to have a bounceback season. The amount one fretted about the team giving up Vazquez was inversely related to how much one remembered how good a pitcher Tim Hudson was before his surgery. Jair Jurrjens and Hanson are legitimate studs. It's not going to be easy to score runs against these guys.
At the same time, the Braves' fatally-flawed 2009 offense stands to take a great leap forward. The notion that Jason Heyward isn't going to dramatically outperform Jeff Francoeur (68 OPS+ while with the Braves) in right and Nate McLouth isn't going to dramatically outperform Jordon Schafer (62 OPS+) in center is redonkulous. Chipper Jones' second half slump was unprecedented in his career. While his MVP-candidate days are certainly over, he should round back into nice form for a late-career Hall of Famer. Think nice OBP and average with reduced power. Troy Glaus at first base is certainly a risk, but if he can stay healthy he will improve on the woeful production the Braves got from their first basemen last year as well.
So what else is going on?
The above optimism about the lineup and the rotation notwithstanding, the make or break of this team is going to be the bullpen. I like the additions of Billy Wagner and Takashi Saito, but I'd be lying if I said I thought they'd each hold up well this year. Let's face it: they're old. If they do, Katie bar the door. If they don't, well, we'll just chalk this whole winning-the-NL-East thing up to springtime optimism, OK?
Let's talk about Heyward. I have no doubt that he's going to be a great one, but we have to be realistic about what he'll do in 2010. He's 20. He's played 50 games above A-ball. The fact that he forced his way onto the 25-man roster despite his age and the fact that the Braves traded for a major league outfielder just this winter speaks well of his potential, but he's going to get schooled by a lot of big league pitchers who are close to being old enough to be his father. As alluded to above, the key to Heyward is not to see where he stacks up on the leader boards, because he won't register much of a blip there. The key is to see how much he outperforms the dreck the Braves trotted out to right field last season. First let's watch him lap Jeff Francoeur three or four times. Then we can talk about the text of his Hall of Fame plaque.
This is Bobby Cox's last season, but I'm not going to abide much in the way of "Let's win it for Bobby!" baloney. Baseball players are professionals. They're always trying to win it. The notion that anyone apart from maybe Chipper Jones, who has worked for the guy for the past 16 or 17 years is going to get some kind of emotional boost out of the last hurrah is the stuff of simpletons, and come to think of it, I don't really believe even Chipper Jones is wired that way. 
Though none of the Big Three actually pitched in Atlanta last year, it is worth noting that this truly is the first season since 1986 when neither Tom Glavine, John Smoltz or Greg Maddux will have any bearing on the Atlanta Braves on-field prospects whatsoever (last year Glavine had that rehab assignment drama). Show of hands: how many of you weren't alive in 1986? For those of you who were alive, what were you doing? I turned 13 around the time of the All-Star break, had a crush on a girl named Anne that I hoped might one day lead to kissing of some sort (it didn't) and was not yet aware that my Huey Lewis & The News tapes — yes, tapes — really, really sucked.  
So how
are they gonna do?
Am I wearing rose-colored glasses? Probably. Am I drinking the Jason Heyward
Kool-Aid? Sure, I'm not gonna lie about it. But the fact is that there
is good reason to think that multiple aspects of the Braves' attack will
improve in 2010 and no strong reason to think that any aspect of it is
going to seriously regress. I think it might just be enough to steal
this thing from the Phillies. Besides, I've hewed pretty closely to the conventional wisdom with these picks so far that it's about time I go out on a bit of a limb here. If it's going to break while I'm on it I'd rather it be a limb with my team's name on it.
Prediction: First place in the NL East, Bobby Cox retires a winner and Chipper Jones is named player-manager for 2011. Why not?