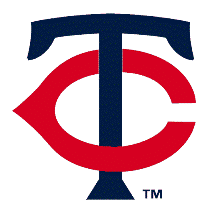 The Twins opened brand new Target Field Saturday with a college game between the University of Minnesota and Louisiana Tech.
More than 37,757 showed up to take in the new ballpark, which features a massive fire pit in left field and several in-stadium bars and restaurants.  Stuart Groskreutz wrote a review of the place for the Stillwater Gazette last week and there's a picture of today's action available on SBNation's Twinkie Town.
The Twins are hoping the new park, which looks like it could be a real gem, will provide enough revenue to justify the massive eight-year, $184 million contract extension that was handed to catcher Joe Mauer last weekend.  So far, so good. 
"The number one word we heard from people today was, 'incredible,"'
Twins spokesperson Kevin Smith told the Associated Press Saturday.
Oh, and for those interested in such things, Louisiana Tech won Saturday's game 9-1.