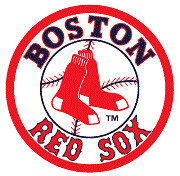 Tim Wakefield spoke for many of us the other day when he said he was "very curious" about the team's plans for their starting rotation. Well, manager Terry Francona finally revealed on Friday that Josh Beckett, John Lackey, Jon Lester, Clay Buchholz and Wakefield will all start the season in the rotation, according to Amalie Benjamin of the Boston Globe.
With three days off in the first 10 days of the season, the team could have easily gone without a fifth starter until April 18. But now Francona has the luxury of tinkering with his starters in the early part of the schedule, such as using Beckett twice before Buchholz makes his first start of the season.
"We thought about a lot of things," Francona said. "We're trying to
balance present, future, performance, winning, and I think we're all
comfortable with where we got to. There are some things that could
change, with weather and things like that. How must rest is too much?
How much is not enough? I think we're pretty comfortable with where we
ended up.''
The first three spots of the rotation were locks, obviously, but most of the discussion this spring has been about the 43-year-old Wakefield, who has been very effective after offseason back surgery and Clay Buchholz, who has a 10.80 ERA in 6 2/3 innings of exhibition action.
They'll be evaluated very carefully over the first few weeks of the season, as Daisuke Matsuzaka, who has been bothered by neck and back issues this spring, could be ready to return by the end of April.