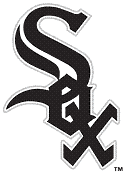 Between now and Opening Day, HBT will take a look at each of the 30
teams, asking the key questions, the not-so-key questions, and generally
breaking down their chances for the 2010 season.  Next up: The Ozzie Guillen Show

The
big question: Can anyone hit the ball over the fence?
This is a pretty punchless lineup for a team that plays in the most homer friendly park in baseball. Their two biggest power threats from last year are (a) unemployed; and (b) searching for at bats in Minnesota. No, I don't suppose it would have been all that life-affirming to make further commitments to a 36 year-old Jermaine Dye and a 39 year-old Jim Thome, but the fact is that the ChiSox's two most fearsome (such as it is) bats from 2009 are absent by the team's choice. By the way, notice that no one says "ChiSox" anymore? You used to see that all the time.
So what do they have? Paul Konerko, in the last year of his contract. He still has some pop in his bat, but if he's the best hitter on your team you ain't winning the pennant. Carlos Quentin should be healthy this year. If he returns to 2008 form he is a guy who could anchor a winner, but he's no guarantee. Between Alexis Rios and Andruw Jones you're dealing with approximately 39.8 cubic liters of wasted promise but it's possible that one of them will have a nice season. Beyond that it's Mark Teahen, Juan Pierre, and A.J. Pierzynski, none of whom are particularly menacing with a bat in their hands. That leaves Gordon Beckam. He's the one position player on this team that is remotely interesting. But again, he's not a considerable power threat. This is a team that can be pitched to.
The White Sox were 19th in runs scored last year. They could easily be worse this year. I know Ozzie Guillen likes to talk about stolen bases and the hit and run and small ball and all of that fun stuff he used to do back in the 80s, but the teams that come into U.S. Cellular Field are going to be rattling it off the bleachers. The White Sox will not be. This should be a cause for concern. 
So what else is going on?
The offense is pretty flaccid, but the rotation is top notch. Jake Peavy, Mark Buehrle, John Danks, Gavin Floyd and Freddy Garcia are a nice group of arms. The Sox trailed only Seattle in team ERA last year and having Peavy around for more than three starts gives Chicago one of the best rotations in baseball.
Bobby Jenks is supposedly in the best shape of his life, having quit drinking and lost 25 pounds. He'd better be, given that the Sox went out and got J.J. Putz, who could step in if Jenks falters and becomes hittable like he was last year.
Ozzie Guillen is more or less immune from heat over his antics, his tweeting and his tendency to shoot off at the mouth from time to time, but he could be under some pressure this year all the same. Why? Because this seems more like the team he wanted than the team Kenny Williams wanted. Back at the Winter Meetings Ozzie was adamant that he not be tied down with a dedicated DH. Williams listened, passed on bringing back Thome or Dye and now there's a decent chance that Mark Kotsay and Omar Vizquel will be getting at bats from the DH slot. Juan Pierre was clearly a Guillen priority. He's moving Gordon Beckam to second base just as he was getting used to third (and after being drafted as a shortstop).  I don't think Ozzie's  job is in jeopardy or anything, but if the team doesn't produce, Guillen is probably due a lot of the heat for it. How he reacts to the heat could put his job in jeopardy of course, because anything is possible with Ozzie.
So how
are they gonna do?
I worry about this offense. I worry that there are too many guys — Jones, Pierre, and Rios come to mind — who could be utter black holes, thereby sinking what is already a foundering offensive ship. A good rotation can hide a bad offense, but I think the Twins and the Tigers have fewer question marks than the Sox, and I don't like their chances of hanging in it all year.
Prediction: Third
place, AL Central.