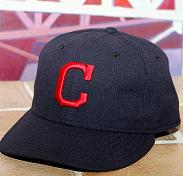 Between now and Opening Day, HBT will take a look at each of the 30
teams, asking the key questions, the not-so-key questions, and generally
breaking down their chances for the 2010 season.  Hello, everybody, Harry Doyle here, welcoming all you Friends of the Feather to another season of Indians baseball!


The
big question: Are the Indians the worst team in baseball?
We won't get to the Pirates until next week, but the Tribe has a good argument.  Mostly because of the rotation. Pop quiz, hot shot: how many other teams' rotations would Jake Westbrook, Justin Masterson and Fausto Carmona make? A few? Sure, probably. Now on how many teams would they make the top 3?  Hard to see any to be honest, but they'll be anchoring Cleveland's staff. Rounding things out will be Aaron Laffey and David Huff. If the scoreboard at Progressive Field wasn't electronic the team would have to place a special order for extra crooked numbers this year.
What's more, the pitchers won't get much help from the defense, especially on the infield. Cabrera, Valbuena, and Peralta may be the most lyrically-named infield in baseball, but all three of them had negative UZRs last year.  Outfield is better, but not significantly so. Grady Sizemore can cover ground, so that's nice, but Shin Soo-Choo and Matt Laporta (or Michael Brantley) aren't any great shakes. They'll get some offense from that crew, though, so it's not like the outfield is a black hole or anything.
But really, it does all come back to pitching here. The Indians' were 29th in the majors in ERA last year, and that was with Cliff Lee on the team until July 29th. Having a healthy Westbrook will be nice, I suppose it's hard to imagine Carmona being worse this year than he was last year and the youngins are bound to improve a bit, but there's no escaping the fact that this team is gonna get utterly destroyed by opposing hitters night-in and night-out.
So what else is going on?
While the Indians may be the worst major league team this year, they are far from the worst organization.  The trades of CC Sabathia, Casey Blake, Victor Martinez, Cliff Lee and others were depressing for Indians' season ticket purchasers, but between those moves, good drafts and good scrap heap pickups there is a lot of young talent in the Indians' system.
The stylish Manny Acta takes over in the dugout. When he was given the job in Washington people thought it was a good move because he's supposed to be a guy who can help young prospects develop and stuff. Only problem is that Jim Bowden never gave him any. He'll have some in Cleveland towards the end of the season and definitely in 2011. In the meantime, though, his life is going to seem a lot like it did in D.C.: poor talent, little chance to compete and a mandate to keep morale up. With better talent in the pipeline he may find it easier to be optimistic with the Tribe than it was with the Nats.
Believe it or not, the Indians are still in the process of trying to unload veterans.  If Kerry Wood has anything more than a weak pulse this summer you can bet he'll be shopped. Same with Jhonny Peralta.  Any other guy over the age of 25 or so who does anything this season is likely headed to the trading block too, at least for a look-see. Only problem is that the guys they want to move the most have rather ugly contracts: $11.5 million for Travis Hafner, $11 million
for Jake Westbrook and
$10.5 million for Wood.
The most interesting question in Cleveland this year — at least for people who don't get off on rebuilding and prospect watching — will be whether Grady Sizemore can return to elite status. Sizemore underwent surgeries to repair his left elbow and abdominal wall last
September, ending a very disappointing season for a guy who, before then, was considered one of the best players in the game. It's almost certain that it was the elbow injury and not sudden-suck syndrome that led to the down year, so I'm fairly confident that he'll rebound.
So how
are they gonna do?
It's not a team that's built to compete in 2010, but it will be
competing again soon. In the meantime, Tribe fans should enjoy the fact
that there are plenty of available seats in a pretty nice ballpark. The media will focus on the near-empty stadium and the dismal nightly performances, but the Indians' situation is not totally hopeless. Just hopeless for 2010.
Prediction: Last place in the AL Central and challenging for the worst record in baseball.
NOTE: Unlike I have for every other team, I will not use the official logo for the Indians (or, like with the Tigers, a vintage official logo).  Why? Because while I don't get bent out of shape at the team being called "The Indians," Chief Wahoo is a racist freakin' logo and I'm not giving him any time face time.  If you insist on it I will write a post next week explaining in brutal detail why I feel this way, but I have covered this before (and here's a wonderfully comprehensive take on it from some Indians fans).  Besides: the block C alternate cap Cleveland uses is by far the coolest cap in the game. They should totally wear that all the time.
UPDATE: I'm a moron. That cap I had previously pictured above was not the official Block C cap the Indians have used as alternates the past couple of years. It was an original design made by Paul Cousineau at The DiaTribe blog, for a post he did back in January re-imagining the Indians' uniforms. The real hat — which is up there now — doesn't have the white piping It's a great post, by the way.