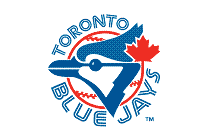 Between now and Opening Day, HBT will take a look at each of the 30
teams, asking the key questions, the not-so-key questions, and generally
breaking down their chances for the 2010 season.  Ah, the Blue Jays.
The lambs to the AL East slaughter . . .
The
big question: Is anyone gonna want to watch the Blue Jays this year?
I'm not gonna lie to you, bunky: it's going to be an ugly, ugly year in
Toronto. Doc Halladay is gone. Vernon Wells is still here. Edwin
Encarnacion has a whole season in which to show Jays fans how poorly a
fellow can play third base. Cito Gaston is going to spend less time
going over lineups and spray charts than he will spend looking over the
plans to the little cottage he and the missus are going to retire to at
the end of the season or when he gets fired, whichever comes first. 
Some promising young arms are going to get shelled because that's what
happens to promising young arms, but only sick and twisted pitching
junkies like me are going to enjoy it for the learning experience that
it will be.
But that's the nature of rebuilding, isn't it? I lived with it — and
even grew to love it — in the mid-to-late 80s with the Braves. Sure,
Vernon Wells isn't as likable as Dale Murphy was, but a rusty anchor is a
rusty anchor. Cito Gaston and Chuck Tanner may not look much alike, but
given that they each have an old championship ring laying in an ashtray
on their dresser at home and a fairly obvious case of short-timer's
disease, they may as well be the same guy. It's too early to tell if any
of the Jays' young pitchers are a Tom Glavine in the rough, but there
are probably a healthy number of Kevin Coffmans and Derek Lilliquists
hanging around.
It's hard to watch a team that finds itself in these dire straits, I
know, but if anything a true Jays fans will be better off watching every
single game this team plays — to eat, drink, sleep and breathe the
whole messy experience in — than they are to check in once a week and
be disgusted from afar. For one thing, there's high comedy in bad
baseball, and you'll laugh a lot. For another, if you keep close tabs
you'll know later when the GM is blowing smoke about the progress of the
rebuild. Casual Braves fans might have thought that German Jiminez was a
big deal when they signed him from the Mexican League in '88. My
fellow dead-enders and I knew we were being lied to. I'm sure that experience
helped me at some point over the past 22 years. When I figure out how,
I'll be sure to tell you.
But to answer the question: no, no one is going to watch this team. Jays
fans have had at least some glimmers of hope over the past few years
and, of course, they had Roy Halladay to look forward to every fifth
day, and that's all out the window now. I predict small crowds at the
Rogers Centre and poor ratings on the telly for a team that wisely
chose to allow itself to hit bottom and do a proper rebuild than to stay
in third-place limbo indefinitely. It happens. Hopefully the Canucks
within the sound of my voice will resist the urge to look away, however,
and take in an experience — rebuilding — that fans in Boston and New
York haven't seen for years.  It's actually kinda enjoyable in a sick, twisted sort of way.
So what else is going on?
All of the above notwithstanding, there are some good players on this team. Aaron Hill and Adam Lind are Silver Sluggers (and Hill plays good defense too).  Travis Snider will get a wide open shot at starting from the beginning of the season. He raked in hitter-friendly Las Vegas for 50 games last season and was kind of meh upon being called up, but he is just 22. He's been hanging around so long that it's easy to forget that. Ricky Romero will be fun to watch. There could be a Kyle Drabek sighting as the first chill winds of autumn blow in off the lake.
The rotation is going to be where all the action is this season. Shaun Marcum, Romero and Brandon Morrow seem set. Others who will cycle through this year include Mark Rzepczynski, Brett Cecil, Brian Tallet, David Purcey,
Dustin McGowan, Dana Eveland, Jesse Litsch, Shawn Hill, Kyle Drabek, Scott Richmond,
Robert Ray, Dave Steib, Brad Mills, Zach Stewart and Reider Gonzalez.  If you can tell me what's wrong with that list, you're paying closer attention to this preview than I figured you would. Congratulations.
The Vernon Wells release watch. I don't need to remind anyone that Wells' contract is just about the worst in baseball history (pfun pfact! He's only making $12.5 million this year! It doesn't start getting really ugly until next year, after which he's owed $21-23 million each year through 2014!). He wouldn't be worth the money even if he went back in time seven years and replicated his best season ever. And it's not like he's some big name draw or anything. The fans resent his very presence on the team.  Unless he starts the season on an absolute tear, is there any reason to not simply release him? Sure, the White Sox picked up Alexis Rios last year, but the odds against anyone taking Vernon Wells off the Jays' hands are astronomical. And I don't mean simply long like surviving overnight on Hoth with nothing but tauntaun guts to keep you warm or successfully navigating an asteroid field. I mean effectively impossible.
There's been an ongoing, much-publicized race for the closer's role, with Scott Downs, Jason Frasor and Kevin Gregg battling it out.  Of course a 90+-loss team without a closer is like a fish without a bicycle, but at least covering this race has kept the Blue Jays writers off the streets.  Probably should have kept them off the track too. Sorry, Jordan.
So how are they gonna do?
My mother taught me four things when I was a kid: never get less than twelve hours sleep; never play cards with a guy who
has the same first name as a city; never get involved with a woman
with a tattoo of a dagger on her body; and never, ever bet on a rebuilding team who just shipped off the best pitcher in baseball and is paying Vernon Wells $126 million to do anything but finish last in the AL East.
Prediction: Last place, my friends. There's really no escaping it.  Leafs camp opens in September.