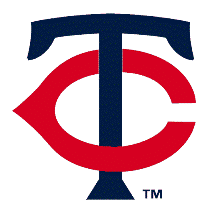 Between now and Opening Day, HBT will take a look at each of the 30
teams, asking the key questions, the not-so-key questions, and generally
breaking down their chances for the 2010 season.  First up in the AL Central: the Twinkies
The
big question: How will Target Field play?
Maybe it's not the biggest question. Who will be the closer now that Joe Nathan is gone probably fits that bill, but so many people smarter than me have already attempted to answer it that I really don't have anything else to add. Personally, I'm more interested in the new ballpark.
Part of this interest is borne of years of fear and resentment of the old dome. As I've mentioned before, I was a Tigers kid from birth until 1987ish, and the Twins ruined
what looked like was going to be a storybook 1987 Tigers season. At about the same time I was adopting the Braves and, lo and behold, the Twins ruined the Braves 1991 season as well. Though there were home games for my guys in each of those series, my memory of them is dominated by that ugly, good-for-nothing dome. That dome with the HVAC system that I remain convinced was used to give the Twins an advantage. That dome that ruined baseball in those years for me personally and ruined baseball aesthetically for everyone else. I hated that place, brother, and I'm glad it's dead as far as baseball is concerned.
But the problem is I like the Twins. Or at least I have since Kent Hrbek ceased bodyslamming his way across the baseball universe. I like their players. I like how they always seem to be a fundamentally sound bunch. I like how the team and its fans stuck it to Selig and his contraction schemes. I like how they rode out the parsimonious Carl Pohlad years and are now reaping the benefits of the more generous Jim Pohlad era. I really like their spring training setup.  Lots of good juju with this Twins team, and now they have a new home.
It certainly looks nice. But how will it play? It's hard to get a true sense of such things until, you know, games are actually played, but there's no harm in guessing a bit, is there?
The fences are set as such to be more or less neutral. The fact that it's open air could suppress home runs during the chilly months, but it may actually promote them once it heats up, as Minneapolis is the fourth windiest major city in the U.S., behind only Milwaukee, Dallas and San Francisco. Direction matters, of course. Home plate at Target Field points to the northwest. For most of the baseball season, winds come from the south, which would generally mean winds blowing out to right field where, conveniently, there is an overhang. Gotta figure that lefties Joe Mauer and Justin Morneau will like it. You have to figure the somewhat homer prone righty Scott Baker won't. (note: some disagree on everything I just said about the winds. My dad was a weather man, though, so I know that just about anyone who talks about the weather is full of it. Especially weather men).
UPDATE: Forget all of that. The commenters have corrected me (and my sources): the first base line of Target Field points southeast and the third base line points northeast. Thus, a southerly wind will suppress home runs to right field and help homers to left.  The more you know (rainbow, star and "bling!").
Granted, there's only so much you can predict about a ballpark so this is all just fun.  But this game's supposed to be fun, right? So let's have some damn fun out there, OK?
So what else is going on?
Joe Mauer's deal is done, so the greatest source of anxiety is out of the way. Because this is the Midwest and not New York, I predict that almost no one will get hung up on the whole "will Joe Mauer crack under the pressure of his new contract?!" hand-wringing. Joe Mauer will be just fine. And if he's not, Twins fans will probably say stuff like "You know, Joe Mauer, he's gonna be just fine."
I said I wouldn't mention it, but the closer situation is obviously the big concern right now.  Some people say things like "trade for Heath Bell," but that doesn't seem like the kind of thing the Twins would do, as they rarely do anything rash or panicky like that.  I agree with Gleeman: leverage the bullpen depth that was already there, go with a closer-by-committee thing unless and until it fails, and if it does, reassess.
Watching the Delmon Young/Jason Kubel/Jim Thome thing will be interesting. Kubel is a beast and is obviously too good to platoon at DH (not that you could platoon, seeing as both he and Thome are lefties), but you have to figure that the Twins will give the optionless Young one last chance to show that his bat can carry left field, leaving Thome in the cold. There was some life in Young's stroke in the second half last year, as he went .300/.322/.502, but if he continues to muck about in sub-.750 OPS land, figure he gets benched, Kubel goes to left and Thome becomes the full time DH.
The Twins staff will be solid, if unspectacular. Nick Blackburn and Scott Baker aren't anyone's idea of aces, but you know what you're gonna get from them. A full season of a healthy Kevin Slowey will probably provide much of the same. Carl Pavano fits alongside them as decent yet nothin' special. The wild card will be Francisco Liriano. He was reportedly spectacular in winter ball this year, and has struck out 16 in ten spring training innings so far. If he can recapture even a portion of his former greatness — and it's looking like he might — the Twins rotation will be damn nigh transformed.  
So how
are they gonna do?
The AL Central, while not exactly tough, is highly competitive. If any of the three contenders have a chance of running away with the division it's the Twins, and they'll do so if they (a) get anything from Delmon Young or, alternatively, bench him and go with Kubel/Thome, one of which will necessarily happen; (b) see a return to form from Francisco Liriano; and (c) figure out how to close out ballgames without a brand name closer.  None of those things seem like a major stretch and, for that reason, the Twins are my choice in the Central.
Prediction: First place, AL Central. And I don't want to hear a damn word from anyone about how cold it will be in Target Field. The place has the same basic climate as Chicago, Detroit, Boston and New York.  They'll be just fine.