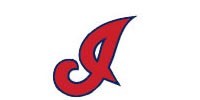 The Indians just had three recent signees from the Dominican Republic get suspended for pre-signing PED use.  The team is as mad as hell and they're not going to take it anymore. Indians' scouting director John Mirabelli:
"I've got no sympathy for these guys. They broke the law. They
fraudulently tried to misrepresent their abilities to us to get a
higher signing bonus. They were all educated on this drug testing for a
long time . . . "We see a player, we evaluate him. We verbally agree on a contract. Then
we say you're taking a drug test before we sign the contract. It's an
added expense to the process, but we're going to try and include our own
procedures."
Given the investments involved the Indians are probably pretty smart to do this. These guys were apparently kind of dumb about the timing of it all, but you have to figure that there are a number of amateurs down there who juice up while being scouted, give teams an inflated sense of their strength and speed and then go off the stuff and reveal themselves to be lesser players once minor league testing kicks in.
The problem, of course, is that not all amateurs are going to fit that profile or, alternatively, may juice pre-signing but still wind up being fantastic players after they cycle off.  Those guys may want to avoid the Indians — and maybe the "five or six other teams" who are doing this, according to the article — for fear of testing positive for PEDs. This, of course, would ultimately work to the benefit of teams who don't test prior to signing.
I guess if I were the Indians and the handful of other team doing this, I'd push hard to get Major League Baseball as a whole to join in on a pre-signing testing regime rather than go it alone.