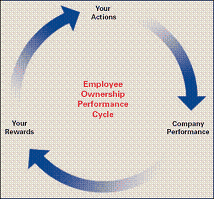 I've always known that players can't hold equity stakes in their teams due to the Basic Agreement (see paragraph 4(c) on p. 213 of this massive document), but I never knew why.
Today, however, Kevin Goldstein of Baseball Prospectus explains. Once upon a time Rogers Hornsby got a cut of the Cardinals, was traded to the Giants, and quickly found his ownership stake to be a conflict of interest. And it got worst when he went to divest, as the Cardinals tried to lowball him, leading to everyone in the National League having to chip in to buy him off.  As a result of all of that, the rule was passed and has been incorporated into player contracts and/or the Basic Agreement ever since.
The only exception: players can take a stake in the team with special approval of the Commissioner.  Goldstein speculates whether or a team could give a chunk of the team to a player with language built in to deal with any Hornsby-esque conflicts of interest and have it approved by Selig. He dismisses it almost immediately, however, which is probably sensible given that it's not likely to ever happen.
The only thing I'd add is the notion of maybe offering a player a chunk of a team — or at least the option to buy a chunk of the team — that doesn't vest until retirement.  I kind of doubt that would ever happen, though, because it would require something akin to financial transparency for baseball teams and they really, really hate that.