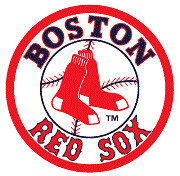 Ryan Westmoreland, who underwent brain surgery Tuesday to correct a "cavernous malformation" in his brain, has been moved out of the Intensive Care Unit at St. Joseph's Hospital and Medical Center.  He's now in a rehab facility and is nearly ready to begin his long road to recovery.  Red Sox general manager Theo Epstein shared some words with the Associated Press about the matter on Friday evening:
"We are thrilled for Ryan and his family that the surgery went so well,"
said Epstein. "While we
recognize that the recovery process is long and complicated, we are
excited that all of the early indications are so positive. On behalf of
the Westmoreland family, we thank everybody who has expressed concern
and support for Ryan."
It's not known when the 19-year-old prospect will be ready to compete again, but it's excellent to hear that everything went smoothly with the brain procedure.