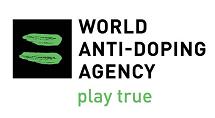 The World Anti-Doping Agency (WADA) released a statement yesterday, once again taking baseball to task for its PED policies.  They do this every year, and as it always is, this year's statement is stupid and self-serving and deceptive.  I don't consider myself a PED apologist, but given my thoughts and writings on the subject I understand why I get called that all the time. I thus understand that a lot of you may not grant me much credibility if I were to sit here and rip WADA the way they deserve to be ripped.
But Yahoo!'s Jeff Passan is absolutely no PED apologist (he and I have had multiple friendly disagreements on the subject in the past) so you should take his words really, really seriously when he tears WADA a new one:
WADA blitzed the public with half-truths, knowing full well that if any
sport dare argue, it would look like it was trying to hide something.
An organization full of blowhards and self-important ninnies became the
standard bearer in drug testing by using that scare tactic, and now,
sadly, its hollow principles exist not for the good of sport but
itself. No wonder WADA is so tight with the Olympic movement. They get
off on the same self-serving values.
And Jeff offers much, much more along those lines. A point he makes that almost no one else ever seems to make: WADA is in the business of selling stuff. Specifically, their own, self-proclaimed ideal anti-doping program. It makes them millions a year. Baseball won't bend over for WADA, however, and that makes the organization very, very angry. It makes them do things like be overly-critical of baseball despite the fact that it now has a pretty damn robust testing regime. No, not as robust as WADA would like, but if WADA had its way athletes' diets would consist of WADA-approved non-PED-certified paste and they would have their blood drawn under threat of imprisonment.
Check out Jeff's column today and remember it the next time someone who doesn't have anything to do with baseball — especially someone with their own financial agenda and an almost non-existent grasp of the concept of civil liberties — starts pontificating about the game's terrible, terrible PED problem.