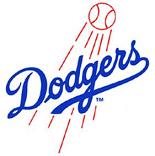 Let's forget for a moment that Ken Rosenthal likes to rip the Yankees and Red Sox new ones for outspending everyone and making a mockery of their division and just enjoy him ripping Frank McCourt a new one for not outspending everyone and making a mockery out of the NL West:
The Dodgers should have capitalized upon their revenues, traded for an
ace at one of the last two non-waiver deadlines and reached the World Series by now. They
should be dominating the NL West, a division in which no other team
approaches their financial might. Instead, they're fretting over their
starting rotation, which lacks an ace at the top and depth at the bottom.
Goes on and on like that, with Rosenthal noting that their payroll will be lower than the Twins' payroll this year and asking us, multiple times, to imagine what life would be like if the Dodgers spent $150 million on players. He ends the article by saying "They're the Los Angeles Dodgers, for crying out loud. Imagine if they acted like it."
My slight dig at him aside, Rosenthal is absolutely right about this. Between the size of their market, their attendance, their merchandising reach and the fact that they own the ballpark and all the land around it, the Dodgers basically have a license to print money.  If the Dodgers, as Rosenthal says, acted like the Dodgers, they could have made trades for any number of pitchers that have come available in recent years. They could have come to represent a west coast counterweight to the Yankees in the free agent market, diminishing some of Bombers' power. And if they stepped things up perhaps another NL team steps things up like the Red Sox did in response to the Yankees getting their act together in the 90s.
Except the McCourts (a) bought the team by leveraging themselves to the hilt; and (b) decided to suck money out of the team for their own personal use
at an astonishing rate.  Yes, there has been some recent on-the-field
success in Los Angeles, but what they've done while running that
franchise has prevented sustained Yankees-and-Red Sox-style dominance
that they so easily could have realized by now. It's a friggin' crime,
really.