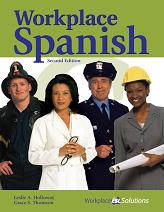 Lots of teams teach English to Latin players. Not too many teach Spanish to the English speakers. The Padres do, however, and it seems like a great idea:
"It's something I thought was important to make us efficient when
dealing with players when we're going to the Dominican or with our
players who are just coming here and don't have command of the English
language yet," Smith said.

"It shows that as an organization that we're making an effort
to reach out to these kids. Language is a major issue. I'm asking for
two hours a week for maybe nine hours this spring. It's a beginning,
it's a start. Our guys have been receptive to it."
I'm sure there are some people out there who will drag out the tired old "well, they're the ones coming to the U.S., so why should we learn their language" argument, but it's dumb one so please don't.
For one thing, team employees are more of a constant than any specific ballplayer is, so it makes sense that the former learn Spanish to communicate with a perpetually-changing cast of players rather than simply rely on the players learning English.
But beyond that it seems like the mere effort to teach Spanish would have some cultural/chemistry benefits. I stumbled through French and Italian for a few weeks once while traveling, and though I'm pretty sure I mangled it beyond recognition, the folks I spoke with usually appreciated the effort.  Sure, they laughed, and most of the time they saved me by speaking a much better English than I did their own language, but I think I got along better with everyone simply because I tried.
It may not be a significant thing, but given the relatively meager outlay of time in energy it takes to pick up some phrases and at least get your feet wet with a new language, even a modest uptick in team culture and morale would make the effort worth it, no?