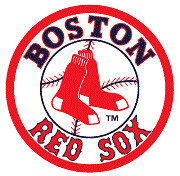 Update: Alex Speier of WEEI.com passes along a statement from the team:
Following the five-hour procedure, Westmoreland remains in the intensive
care unit but has come through the surgery well. Due to the complexity
of this surgery, Ryan will face a difficult period initially before
beginning his recovery.
7:54 PM: According to Gordon Edes of ESPNBoston.com, 19-year-old Red Sox prospect Ryan Westmoreland underwent brain surgery on Tuesday.
Westmoreland, who was selected by Boston in the fifth round of the 2008 First-Year Player Draft, was diagnosed with a cavernous malformation of the brain earlier this month, a potentially life-threatening condition. A source within the Red Sox organization tells Edes that the surgery "went well," although a complete prognosis will not be known for a few days.
Over the winter, the young Rhode Island native was named as the organization's No. 1 prospect by both Baseball Prospectus and Baseball America, but to be honest, the mere mention of anything baseball-related seems pretty trivial right now. Let's just hope he makes a full recovery.