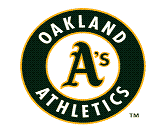 So Bud Selig appointed a committee to study the intricacies of maybe possibly hopefully hypothetically moving the Athletics to San Jose.  The problem: the Giants' territorial rights.  I'm not expert of decision making, but it strikes me that Bud's committee had to answer a relatively small, relatively simple few questions: (1) Are the A's viable in Oakland; (2) If no, would the A's be better off in San Jose; (3) if yes, what is to be done about the San Francisco Giants' territorial rights.
Easy questions? Not necessarily, but not utter killers either. I think it's safe to assume that the answer to (1) is no, at least given the realities of Lew Wolff's ownership and what the people involved are willing to do as opposed to all that is possible to save baseball in Oakland.  From there it's easy to say that (2) is "yes," and to the extent there is any specter of doubt in San Jose it's the San Jose government's problem, not baseball's. At least not yet.  That leaves (3), which is how best to buy off the Giants.  Tricky? Sure, but you out a handful of folks in a conference room for an afternoon you can come away with four or five bullet points on how best to attack the problem.
Which makes me wonder why it has taken a year of studying the matter, yet still no report.  At least that's Bud's story.  As the Chronicle's John Shea points out, however, Oakland officials — specifically Mayor Ron Dellums —  said the report is done and that Selig has seen it.  But still, no word from the Commissioner on what they're gonna do with the Athletics.
One year. The Allied powers figured out how the post-war partition of Europe was going to go down in less time. The Bretton Woods conference established the system that kept financial order for 60 years in less time. It didn't take too much more than a year to get a man in space after the formation of NASA.  You'd think that a handful of people could figure out how to properly dispose of a baseball team in that time frame.