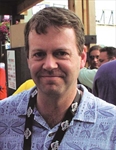 Everyone has had a lot of fun with Buster Olney's report about the Phillies having internal discussions about trading Ryan Howard for Pujols.  Today Buster strikes back. After making it clear that he never said that any St. Louis-Philly negotiations took place and that neither team was inclined to make such deal, Buster says he was dead on the money. He adds:
And as a reporter, when you have confirmed information that the
Phillies have discussed internally an avenue through which how they
might pursue the best player in baseball — and you know exactly who
said what to whom, and how sturdy the intent was — that is news.

It's
news in the same way that it would be news if you knew what the
internal conversations were within the Twins organization about how to
replace Joe Nathan, if you knew whether they talked about Heath Bell or Jason Frasor or John Smoltz.

The only difference was, in this case, is that the internal conversations were about two superstars. And while it may be inconvenient to some, it's credible.
I think Buster's technically right about this, but I think he also has to know that talking about potential candidates to replace an injured closer is a totally different deal than throwing what could be the biggest trade in recent baseball history out there.  It's not Olney's fault that everyone went crazy with it, but knowing how quickly "internal discussions" get blown up to "a deal has been discussed" which in turn gets blown up into "Team X and Team Y are close to making a deal," he had to have at least expected some of this would happen.
I think the greater lesson here, however, is that it's important to read the reporter's words more closely and pay less attention to the headline (often applied by an editor), the TV anchor's summary or the scroll on the bottom of the screen.  From what I've seen Olney didn't oversell what he was reporting. But ESPN kinda did, and they didn't do their reporter any favors by doing so.
I'm also thinking that Olney might have gotten a bit more mileage out of this by placing that little news nugget in his back pocket and bringing it out later as flavor in another story.  Peter Gammons is a master at this.  Six months from now, when there's actual news about Pujols, how slick would it have been to simply drop something like " . . . and there aren't many good options. A trade for Pujols would be nearly impossible — the Phillies talked about it last spring and shelved the idea — but the Cardinals have to pursue . ."  Gammons has been doing that stuff since I was in diapers and it has gone a long way towards cementing his reputation as a Man Who Knows Things.
Again, none of that is a slam on Olney. Just some observations about the media environment in which we find ourselves.