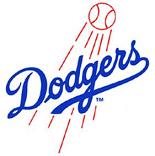 The Dodgers have been in Taiwan for close to a week, trying to spread the good word about baseball.  Manny Ramirez even made the trip and collected three hits Saturday as the group of MLB players defeated a Chinese Professional Baseball League (CPBL) All-Star team 11-1 in exhibition play.  It was the final game of a scheduled three-match trip, though only two games were actually played.  James Loney also had a productive day, as did native son Chin-Lung Hu.
Jon Weisman of ESPN Los Angeles has a full recap of the day's action.
The Dodgers are scheduled to return to the states early next week for a slate of spring games against the Angels, White Sox, Cubs, Padres and Rangers (in that order).