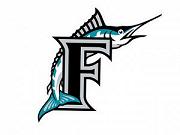 Bobby Valentine told the Associated Press Saturday that he was never offered the Marlins' manager job last offseason, despite reports to the contrary. 
Marlins owner Jeffrey Loria was disappointed that the Fish failed to make the playoffs last season and mid-October reports out of south Florida claimed that he was considering replacing manager Fredi Gonzalez.  Whether the rumors were true or not, Valentine apparently was never approached about possibly taking over the role.  In fact, Valentine told the AP on Saturday that the rumors were "an unnecessary nuisance" for both he and Gonzalez.
Valentine now works for ESPN's "Baseball Tonight."  Gonzalez, of course, is still employed by the Marlins.