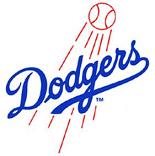 Dodgers owner Frank McCourt told the Associated Press Saturday afternoon that his divorce from wife Jamie is not affecting the club's day-to-day operations or finances. 
"The vast majority of it has nothing to do with baseball," McCourt said
Saturday in a visit with reporters.  "The
fans know, I believe, where I stand in terms of wanting to bring a world
championship to Los Angeles. They know where I stand in terms of what
has been accomplished since I have owned the club. They know where I
stand in terms of investing in Dodger Stadium and their fan experience.
And I'm going to continue to do those things."
The Dodgers had a less-than-inspiring offseason but still boast some of the best young players in the game.  McCourt knows that, and knows that the team will compete no matter what dirty laundry is aired in his ongoing divorce proceedings.  It'll be interesting to see what kind of budget the team sticks by mid-summer while other clubs are sorting out trade targets.