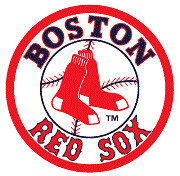 Interesting story about Red Sox owner John Henry's
approach to insurance on player contracts. Seems that back when he
owned the Marlins Henry had a really bad experience dealing with an
insurance company while trying to make a claim on an Alex Fernandez. 
So he's now eschewing insurance on player contracts and is doing two
things. First:
The philosophy would seem to explain the Red Sox' desire in some case
to protect themselves without the use of insurance when it came to some
free agent contracts, such as J.D. Drew, John Lackey, and what was
attempted in the case of Jason Bay. The the thinking is if there is
some problems with a pre-existing ailment in the latter years of the
contract than the financial structure would change.
Second:
According to Bay, the approached factored in two-fold when the Red Sox'
final offer was made. The outfielder said that not only did the Sox'
want to have the final year of the four-year contract proposal
contingent on health, but he also relayed that the Sox would agree to
get insurance but only if the player paid half (which would have come
out to a total of $2 million).
To
sum up: Henry's bad experience with an insurance company has caused him
to (1) take a hard line on pre-existing conditions; and (2) demand
large deductibles. In light of this, it would seem that in the case of the Red Sox anything an insurance company could do would be redundant.