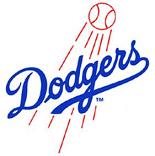 Only one time in my entire legal career did the date initially assigned to one of my cases as the trial date end up being the actual trial date, so I'm not exactly surprised by this:
The question of who owns the Dodgers might not be resolved by the All-Star break, perhaps not by the end of the season. The scheduled May 24 trial date was set aside by Los Angeles
Superior Court Commissioner Scott Gordon on Tuesday morning. Gordon
said he would meet with lawyers representing Frank and Jamie McCourt on
March 30 to determine a new trial date.
Even if you don't care about the details of the McCourt divorce, you should understand this much: until the question of ownership of the Dodgers is resolved, Frank McCourt has every incentive to portray himself as financially strapped and Jamie McCourt has every incentive to throw PR bombs designed to make Frank look bad.
Neither of those things are good for the Dodgers or their fans.