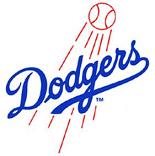 The L.A. Times' Bill Shaikin reports that a document setting forth the Dodgers' financial plans was leaked in connection with the McCourt divorce. The document, which was created by the Dodgers in order to solicit Chinese investors in the team and/or a soccer club Frank McCourt wants to buy, sets out the following:
The Dodgers anticipate their revenue to rise from from $295 million in 2008 to $529 million in 2018;
Anticipate their average ticket price to rise from $29.40 in 2007 to $53.50 in 2018; and
Anticipate their payroll to rise from $123 million in 2008 to . . . $125 million in 2018.
Projecting anything out 8-10 years is something of a fool's game, but even if those exact numbers don't come to pass, a Frank McCourt-owned Dodgers team at least intends to nearly double ticket prices, nearly double revenue and keep payroll flat as a pancake over the next decade. For comparison, the Dodgers' 1998 payroll was a shade over $61 million. If they had stuck to a similar plan starting then, today the Dodgers would have roughly the same payroll as the Oakland Athletics.
With the exception of some amount of deferred money, Manny Ramirez falls off after this season, so there is some room to grow to get "back" to the $125 million range. But you have to replace his production at some price. And, at the very least, plan for massive raises to Matt Kemp and Clayton Kershaw going forward. How that gets done — while addressing other needs and accounting for the inevitable inflation in player salaries — is unclear to say the least. 
Unless of course the Dodgers' plan is to charge twice the price for half the product and still expect people to keep showing up at the ballpark.