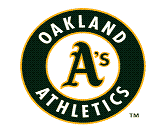 It's been eleven months since Bud Selig announced that the Athletics' future would be decided by a committee. Specifically, a committee that would determine whether Oakland remained viable, whether San Jose would be better and what in the world to do about the fact that the Giants claim Santa Clara County as their territory.  That committee is expected to complete its work this week and issue it's report to the Budster. Monte Poole of the Mercury-News thinks its conclusions were forgone:
In the 11 months that have
passed since Selig convened a committee to examine future prospects for
a ballpark in Oakland, Wolff has been about as patient as his
superficial exasperation will allow. He wants it known that he doesn't
understand why it's taken so long for his college fraternity brother to
abide by a basic fraternal oath: Thou shall always find a way to "hook
up" his frat brother — even if the Giants claim territorial rights.

Well,
it takes time for the commish to pull this off without making it look
as if the plot was hatched years ago, in the private room of a
steakhouse, sealed with the secret frat bro handshake.
Poole goes on to note that Selig has long been on record of (a) helping Wolff; and (b) dissing Oakland, so it's not like Wolff isn't going to ultimately get what he wants here.
Of course, if it was that simple this would have been done months ago. The fact that the City of San Francisco and the Giants have grown increasingly vocal about their claims to San Jose complicates things, and it would not surprise me at all if the bulk of the commission's time has been spent trying to figure out the best way to buy them off as opposed to looking at surveys of ballpark sites in Oakland and San Jose.
Ultimately I think this gets done. It makes too much sense for Oakland to be in San Jose, the non-Giant owners probably agree, and ultimately the Giants — like the Orioles before them — will get some kind of payoff to agree to a the move.