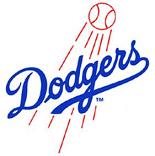 If you're a Dodgers fan, or simply love tracking millionaire divorce proceedings, Tim Brown of Yahoo! Sports has a massive Sunday column chock-full of updates on the ongoing marital battle between Frank and Jamie McCourt.
The proceedings have obviously centered around ownership of the Dodgers and the two sides have very different ideas of how the franchise should be divvied up.  In a nutshell, Frank wants sole ownership of the club while Jamie is requesting half.  Interestingly, entertainment lawyer Bert Fields believes the Dodgers will be better off as a whole if Jamie gets her way.
"Unlike Jamie, I don't think Frank is willing to spend what Jamie will
to keep them competitive," Fields said. "You might ask him how much
money he took out of the organization last year. You might be surprised.
Rather than spend it on pitching."
The Dodgers have a solid core of young stars with Matt Kemp, Andre Ethier, Clayton Kershaw and Jonathan Broxton in tow, but it has been an uninspiring offseason in Los Angeles thus far.  There are legitimate concerns that the McCourts' messy divorce will leave the club without a clearly defined budget and without much direction at the top.  Those youngsters have to be re-signed eventually.