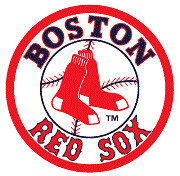 It's Truck Day in Boston, which means that boxes of gloves, bats, balls snuff cans and Gold Bond Medicated Powder are being loaded into the back of a rig outside Fenway Park and will soon depart for Red Sox spring training in Fort Myers, Florida.
There's been a lot of grumpy chatter from Red Sox fans this year over the fact that so many other teams are suddenly celebrating their own version of Truck Day. It's like one of their valued traditions is being stolen from them, they're saying. What will people steal next? Neil Diamond songs? Pink caps? Binge drinking? Is nothing sacred?!
I was sympathetic about this cultural theft until I learned this morning that the Red Sox' February rite has corporate sponsorship:
The 2010 Spring Training Truck Day presented by JetBlue Airways is
scheduled for Friday, February 12. The Red Sox equipment truck will
depart Fenway Park for the 1,480-mile trip to the club's Spring
Training home in Fort Myers, Florida on Friday at approximately 12 noon . . .

. . . Fans are also welcome to stop by and see JetBlue Airways, The Official
Airline of the Boston Red Sox, and Wally the Green Monster between 11
a.m. and 12 p.m. at the Yawkey Way Store next to Fenway for their
chance to win a roundtrip flight on JetBlue, a trip to Spring Training
in Ft. Myers, and other great prizes.
Can I ask a dumb question? Why is an airline sponsoring an event which glorifies alternative transportation?