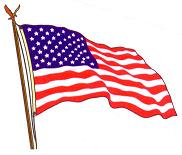 I'm not a fanatic about it — I think some of the more unique interpretations of the National Anthem are kinda neat — but MLB.com's Mike Bauman has a point:
"The Star-Spangled Banner" has been trivialized, tortured and
trampled upon at ballparks throughout America. Obviously, there are
completely acceptable renditions of the anthem sung before baseball
games, but too many alleged singers, given the privilege of singing the
national anthem, are acting like they are singing torch songs in a
lounge.
They are singing painfully elongated versions of the anthem,
in which the meaning of the song is distorted, warped, lost. All that
remains is these people trying to impress the world with their vocal
chops.
From a purely musical perspective "The Star Spangled Banner" is kind of an awful song. It ranges up and down and all over the place and its lyrics and phrasings are awkward to sing. In light of that, I can see why some people are tempted to do weird things to it.
But I gotta say, if ballparks decided to completely dispense with live, sung versions of the thing and went with, I dunno, recordings or small military bands or something, I'd be just fine with it.
At least until a Congress with common sense comes along and makes "America the Beautiful" our National Anthem. Much, much better song.