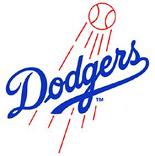 UPDATE: So this morning, I wrote the bit way down below, passing on a rumor I heard that Frank McCourt would like to sell the Dodgers once all of the McCourt v. McCourt litigation blows over. I trust my source on this, but the Dodgers took issue.  A few minutes ago they sent me the following statement in response:
"The NBC report is completely erroneous, inaccurate
and irresponsible journalism. The Dodgers are not for sale. Mr. McCourt has
made it abundantly clear that he is the long-term owner of the Dodgers and he
looks forward to the day when his four boys will own and operate the team."
I'll grant them the irresponsible stuff, but they should know that saying such a thing about me is only gonna make the women want me even more. Regardless, I told the team that I'd run their denial of my report, and dadgummit I did. But a couple of thoughts:
It's worth noting that no one ever said the team was for sale. My source — and then I — said that McCourt was thinking about selling once the litigation was done. I'll grant, however, that the above denial covers it all, so take that as the official line of the Dodgers. McCourt isn't interested in selling. He will control the Dodgers for as long as he lives, and one day a statue of him will stand in Chavez Ravine, with a visage of cold command, declaring that he is Frank McCourt,

King of Kings, and that we should all look on his works, ye Mighty, and despair. To the extent I was wrong about that in my report, apologies;
It's also probably worth noting that,

if McCourt were thinking about selling, he'd be all but required, due to his current litigation posture, to say
that he wants to own the team forever, lest he be cross examined about
his intentions by his wife's divorce lawyers, cajoled into an unfavorable
"hey, you said you were going to sell anyway" settlement by the judge or some other legal unpleasantness. So while I have no choice but to take the denial at face value, understand that McCourt's lawyers would probably suggest that he say something like that even if it wasn't true.
Finally, it's totally possible that McCourt's four sons could own the Dodgers one day even if McCourt isn't the owner two years from now. He could lose the case, Jamie could get the team and she could pass it on to the boys!  How fun would that be!
So I'm sorry for being irresponsible. On the bright side, however, I made a new friend in the Dodgers' communications department, and you can never have too many friends in this world.
12:21 P.M. This isn't first person reportage or anything, but there is buzz coming from some insiders and writers close to the Los Angeles Dodgers that, while Frank McCourt is going to go to the mat to beat his wife Jamie for ownership of the team, he wants out sooner rather than later and will look to turn around and sell within a year or two of the conclusion of the litigation.
The divorce papers that were made public last fall showed just how leveraged the McCourts truly are. It's no wonder McCourt wants out. After battling his wife to the death
and making the crushing debt service on his team, he's going to be
broke. Or at least broke in that weird,
relatively-insolvent-but-still-eating-out-at-fancy-restaurants-and-living-in-nice-houses
kind of way rich people who call themselves broke can get from time to
time.
And even if Dennis Mannion denies it, the divorce has greatly impacted the way the Dodgers typically do business on the field.  They refused to take a chance on their best pitcher in
arbitration and they have not been
a player on any free agent or trade target of note. The big offseason moves: Jamey Carroll, Vicente Padilla and Brad Ausmus. 
Between this and everything that has happened in Texas under Tom Hicks' watch — the latest news: MLB's virtual receivership of the Rangers essentially prevented them from signing their top draft pick last summer — one would hope that Bud Selig and his gang would start to favor owners who are more financially sound and less dependent on debt as opposed to owners who, because of that debt are pliable to the whims of the Commissioner's Office.