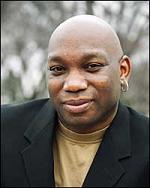 Today's let's-run-Mark McGwire-out-of-town-on-a-rail tirade comes courtesy of ESPN's Howard Bryant, who cites the overwhelming outcry from people "around the game" against Mac's hiring as hitting coach as a reason for him to be fired or shot or tied backwards on a horse while wearing a mardi gras mask and cast out into the desert or whatever.
For the record, here are the outcriers Bryant cites:
Whitey Herzog: A man I love, but a man who hasn't managed in 20 years and hasn't had a real job in the game for 14 years;
Adolphus Busch IV: A man whose father once owned the Cardinals and who, as far as I can tell, no longer has any connection to baseball, if indeed he ever did;
Carlton Fisk, Ferguson Jenkins and Ernie Banks: Three Hall of Famers who, while awesome, are all essentially team ambassadors.
Jack Clark and Steve Trachsel: guys who aren't even notable enough to be genuine team ambassadors.
I'll let Bryant explain the last one: "There is a fourth Hall of Fame player, one who shall remain nameless
because we spoke in confidence, who told me last week that he planned
on contacting Selig to tell the commissioner he had made a terrible
mistake with his enthusiastic endorsement of McGwire's return to the
game as the Cardinals hitting coach."
So there you are. Six retired guys, one random son of privilege and an anonymous Hall of Famer who feels so strongly about McGwire that he won't even let his name be used.  That's what Bryant calls a toxic insider "backlash." That's what Bryant says justifies people calling for McGwire's head.
Here's a nice way to test and see if McGwire's hiring is as big a mistake as guys like Bryant says it is: ignore it. Say nothing about it and see if, say, Cardinals season ticket sales fall off or if protests form at every stadium to which the team travels or if corporate sponsors flee the team due to McGwire's presence.  I have this feeling nothing will happen, but if it does, well, at least we have something more than Adolphus Busch IV's rather irrelevant view of things to work from.
I suppose Bryant may respond that this is a moral issue, not one that can be decided by the whims of public and corporate opinion as I propose. But if that's the case, then why in the hell does trotting out guys like Busch, Herzog, and Fisk help his case?  If McGwire's presence on the Cardinals is an abomination, say it, Bryant. Come out and demand that he be fired. Don't hide behind people who are allegedly "around the game."
Let's make it a challenge. Ken Rosenthal. Peter Gammons. Bryant. Anyone else who is inclined to bogusly cite McGwire's lack of candor, the alleged "distraction" he causes, or the pseudo-backlash:  Quit hiding behind your manifestly artificial controversies and rhetorical constructs and just come out and say you want the Cardinals to fire him because you think he doesn't deserve the job.  Demand it.  Ask for his head because he doesn't satisfy you.
If you do, I'll disagree with your call. But at least I'll respect it as something honest. Because what we've seen from you these past three days has been anything but.