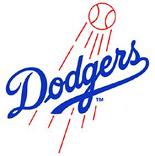 This news has flown under the radar somewhat this weekend, but the Dodgers announced on Saturday that a split squad team will travel to Taiwan to play two exhibition games against a team from the Chinese Professional Baseball League on March 13 and 14.
"We're very excited to return to Taiwan and continue to strengthen the relationships that date back to
the 1980s," said Dodger Owner Frank McCourt. "The Dodgers believe wholeheartedly in the development of
the game of baseball internationally and we have many fans in Taiwan who we look forward to seeing in
March."
Read the full statement here.
Of course, the Dodgers already have some well-established roots in Taiwan. They became the first major league team to play in Taiwan when they competed against a team of Chinese Professional Baseball League
All-Stars in 1993. They later became the first major league team to sign a Taiwanese
high school player when they agreed to terms with left-hander Hong-Chih Kuo in 2000.