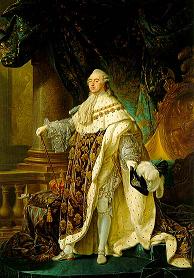 Former New York Times baseball writer and current curmudgeonly ass-clown Murray Chass, responding via his blog to a reader who disagreed with his Hall of Fame ballot:
Does that make him right and me wrong? Of course not. Am I right?
Yes. Why? Because my opinion counts and his doesn't. My ballot was one
of the 539 counted in the election. He did not have a vote. Therefore,
his opinion is worthless as far as the election is concerned.
That's the real problem self-proclaimed experts have. They want to
be the ones voting, but they don't have that privilege. It's their own
fault. They chose the wrong profession. Accountants, lawyers, doctors, teachers and salesmen don't get to vote for the Hall of Fame. Baseball writers do.
That's the kind of thing that caused monarchs to lose their head back in the day. Thankfully for Chass' head no one gives diddly durn about how important he thinks he and the rest of his Hall of Fame voting friends are and we'll all continue to voice our worthless opinions about who should and who shouldn't be in the Hall of Fame.
Why? Because unlike Chass — who admitted that he neglected his ballot until a couple of hours before the New Year's Eve deadline — we actually care about the Hall of Fame vote beyond what it means for our personal status.  It also helps that we, unlike Chass, have a semblance of a clue as to what helps baseball teams win games and would vote along those lines if we had the franchise.
There was a time when it was presumed that newspaper writers knew everything that was worth knowing about the game. That they had access to information and opinion we civilians didn't and thus their opinions about such matters were more informed. That we mere accountants, lawyers, doctors, teachers and salesmen didn't have standing to intelligently criticize the writers, let alone attempt to what they do.
Those days have been over for a long time. And Chass would know that if he one day decided to set aside his ridiculous arrogance, get his information from places other than tea leaves, ancient microfiche and dusty, decades-old copies of the Baseball Encyclopedia and reason rather than proclaim from the top of whatever pathetic mountain it is on which he sits.