Some guys have all the luck.
Last week Matt Kemp signed a deal with the Dodgers that buys out his first two seasons of arbitration eligibility for $11 million and then over the weekend he watched LeBron James from his courtside seat at a Los Angeles Clippers game. Oh yeah, and seated next to him at the game was new girlfriend Rihanna.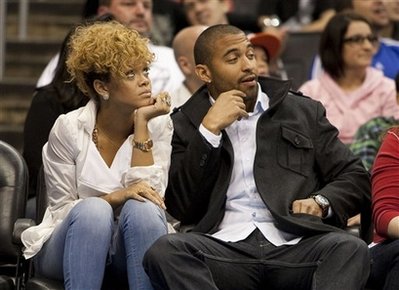 In fairness Kemp probably got stuck in lots of traffic on the way home from Staples Center, so at the end of the day it all evens out.