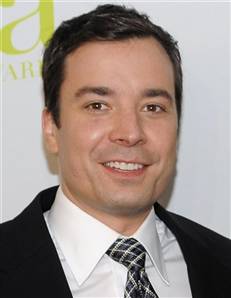 If you need any more evidence that NBC is destroying its late night lineup by driving off Conan O'Brien, look no further than Monday night's appearance by David Ortiz on Late Night with Jimmy Fallon.
(kudos to Dan Lamothe at Red Sox Monster)
We all know that celebrities use talk shows to promote things they are selling to the public, whether movies, or music, or, as in Ortiz's case, a line of hot sauce.
But you'd think that on the day Mark McGwire admitted taking steroids, a prominent baseball player like Ortiz – who has himself been implicated in the use of performance-enhancing drugs – might have something to say on the topic. Or at least ask him about it and deal with the brush-off. You know Letterman would ask five or 10 times before giving up or running out of time.
But Fallon, as lovable and irrepressibly charming as he is, either was unable – or unwilling – to ask Ortiz any questions of substance. Instead he fawned over his Boston Red Sox hero, talked about the movie Fever Pitch, and generally wasted time.
Actual sequence from interview:
Ortiz: We have two more (hot sauce flavors) coming out.
Fallon: Two more? (stunned) Oh my gosh.
Wow. That's some good stuff.
By the way, the fellas on Morning Joe had Papi on Tuesday morning (enough with the hot sauce!) and they managed to ask him about McGwire. Ortiz didn't say a whole lot, but at least they tried. See Jimmy, that wasn't so hard. He didn't even get mad!
Watch the video below: