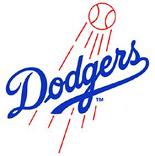 According to Ken Gurnick of MLB.com, the Dodgers have signed right-hander Russ Ortiz and outfielder Michael Restovich to minor league contracts with invites to Spring Training.
Ortiz, 35, was 3-6 with a 5.57 ERA and 1.67 WHIP in 23 games (13
starts) with the Astros in 2009, his first full season back from Tommy
John surgery, but was released by the club in July. The Dodgers have
lost Randy Wolf, Jon Garland and Vicente Padilla this winter, so he
should get a chance to win a rotation spot, according to Gurnick.
How Ortiz keeps getting major league opportunities is positively
baffling. He has averaged 4.7 BB/9 during his career, led the league in
walks twice, and worst of all, he has tallied a 6.56 ERA since 2005.
We're talking about the Dodgers here, the same team who gave Eric
Milton and Jason Schmidt shots in their rotation last season, but not
promising left-hander Scott Elbert. I'd like to think they wouldn't be
this silly again, but don't be surprised to see Elbert get similarly
shafted this season.