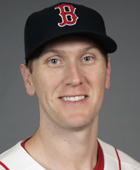 Remember last night when I said the Rob Neyer's quote about the Jason Bay deal was a great example of "less is more"?  Well, I found a better example: no words that say it all.  Now here are some comments from people who weren't quite as concise in their analysis:
Pete Abraham: "Look at this this way, Sox fans: Were you prepared to have Bay be the
highest-paid player on the team? Because that is what he would have
been."
FanGraphs: The Mets can afford to overpay given their place on both the revenue
curve and the win curve. However, this contract could really hamstring
their situation in 2012/2013 as Bay declines, and it could also
severely hamper the development of Fernando Martinez. This move appears
to be one of the more significant overpays of the offseason, and it by
no means vaults the Mets into the playoffs.
Joel Sherman, New York Post: Beltran didn't really want to be a Met, but learned to like it here. So
maybe this will work. But I have a feeling that in a few years the Mets
will have regrets and will want to be flushing Bay.
Metsradamus: This is a good move. In a vacuum, it's a great move. If you have doubts
as to Bay's ability to hit home runs in a large park, look at his home run chart. Check out the distances
on the home runs, specifically on the home runs that are labeled as
"lucky". Even the lucky ones for the most part went 380. So don't get
sucked into the "Citi Field as Cavernous" line of thinking on this one.
Citi Field was cavernous to the Punch, Judy, and Banjo hitters that
roamed the earth in Queens last season. Visitors hit 81 home runs there
in '09. You know why? Because they didn't suck, that's why. So … easy
does it, Sparky.
Amazin' Avenue: No, he's not Matt Holliday. Yes, the contract is kind of stupid. But
Jason Bay is a heck of a consolation prize and one of those fabled
"complementary players" that help Reyes/Wright reach a championship.
The Hardball Times: "I think the Mets won't get their money's worth from Jason Bay, and
while he will help the team, he won't have a dramatic impact on their
pennant probabilities. That is, the extra "stretch" in money isn't
clearly justified here. On the other hand, Bay is a good fit for their needs, he won't be
blocking any star prospects and shouldn't be a burden on the Mets'
budget. So I'm glad they pulled the trigger on this deal."
I'd post more of these, but they all basically break out the same way: Bay's a good player who will make the Mets better in 2010, but he's getting too long a deal for too much money and will likely be a millstone come 2012 or 2013.
My assumption is that the Mets are better positioned to have a bad contract on the books than a lot of other teams, and that winning now with Reyes, Wright, Beltran and Santana is the goal.  Though I'm not overly confident of the Mets' chances to actually put it all together with that core — be it due to injuries or the lack of effective pitching beyond Santana — It's probably the right goal. And for that reason this is probably the right signing, even if it's not the best signing.