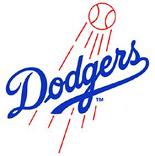 Wait, so they signed Jamey Carroll to start at second base by choice?!
How would you say the divorce proceedings between Frank and Jamie
McCourt have impacted the Dodgers' spending this winter? Have you been
asked — by Frank McCourt, by Major League Baseball or by anyone else
— not to take on major long-term contracts this winter?

Our baseball and business decisions have not been impacted by the
proceedings. Neither [General Manager] Ned [Colletti] nor I have been
asked by anyone to limit long-term liabilities.

So how would you explain to skeptical fans why the Dodgers are not in on any of the best free agents?

Ned has demonstrated a fantastic ability to read the talent market. We
made back-to-back NLCS appearances for the first time in three decades
as a result of Ned's ability to make the right acquisitions at the
right time. We want the same thing our fans want, a team that can
compete for a world championship year in and year out, and we've been
in that position for the last two seasons. We expect that to continue.
And if you believe that, I have a highly-leveraged, once-proud baseball franchise to sell ya.
The Dodgers refused to take a chance on their best pitcher in arbitration, they have holes in their rotation, and they have not been a player on any free agent or trade target of note.  Maybe they still figure to be the favorite in an NL West that seems collectively unwilling to make any moves, but the Dodgers have taken a fundamentally different approach to this offseason than they have in any previous year.  If the divorce is not the reason for this I'll eat my hat.