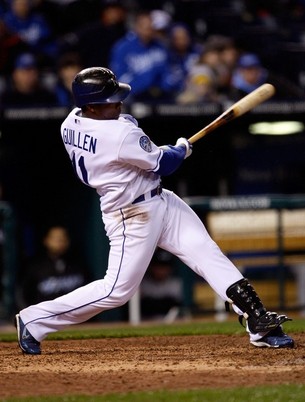 Upon hearing a hint of a rumor that he could be dealt to the Mets, Jose Guillen told Dominican paper Diairo Libre that he was open to waiving his partial no-trade clause to play for the club and that he doesn't expect to be back with the Royals next year.
According to the translation provided by the Adam Rubin of the New York Daily News, Guillen said the following:
"If trading me would help the Royals, New York would be one of the clubs I would approve. … I have just started a rigorous program of winter training in order to arrive in the best form possible for spring training. My mind is focused on having a great season next year and until now I believed that would be with the Royals. … It would be a little unjust if they judge me for the statistics of this year, because the injuries did not allow me to play, but I have shown that when I am healthy I can produce a lot."
Guillen, of course, hit a pretty unimpressive .264/.300/.438 while healthy in 2008. He came in at .242/.314/.367 in 81 games last season. Maybe he can bounce back offensively, but he'll still be a liability defensively with a subpar OBP. The Mets hardly need him when they already have a similar offensive player and a far superior defensive one in right field in Jeff Francoeur.
Of course, there isn't a contender in baseball that needs Guillen. The Royals can pay the majority of the $12 million he's still owed, yet there will still be superior free agent options in the $3 million-$4 million range. As a result, the Royals will likely be stuck with Guillen into next season. If he shows something in April and May, then perhaps they'll be able to dump the rest of his contract or at least a significant portion of it.