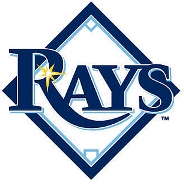 Rays executive VP Andrew Friedman told Joe Smith of the St. Petersburg Times that the club plans to be active in adding at least one reliever and another catcher to use in tandem with Dioner Navarro.



"We have a list of guys on other teams we have an interest in, and a
list of free agents as well," Friedman said. "And depending on how the
market evolves on both fronts, it will go a long way toward shaping our
thought process. … We feel like there are a lot of talented names out
there."



The Rays probably won't be able to
afford the higher-end relievers like Rafael Soriano or Mike Gonzalez,
however they could have interest in Danys Baez, according to Friedman. After
missing all of 2008 following Tommy John
surgery, Baez posted a 4.02 ERA and 1.13 WHIP in 59 appearances with
the Orioles in 2009. While his strikeout rate fell to a career-low of
5.02 K/9, his
career-high 60.9% groundball rate was among the league-leaders. Baez
previously pitched with the Rays from 2004-2005.



The Rays will likely have to turn to
trades for a catcher since the position is rather thin among the free
agents, however they appear open to continue talks with Gregg Zaun,
despite declining his $2 million option earlier this month.



Some of the juicier tidbits were
buried at the bottom, but probably for good reason. According to Smith, the Rangers and White Sox
have shown interest in B.J. Upton while the Mets and Braves have
inquired about Carl Crawford. The Rays exercised Crawford's $10 million
option for 2010 earlier this month, and remain interested in discussing
a contract extension.