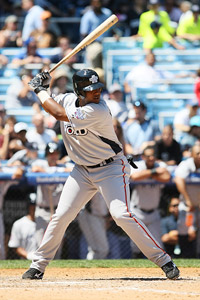 The Giants confirmed Friday that top prospect Angel Villalona has lost his U.S. visa after being charged with killing a man in the Dominican Republic.
The 19-year-old Villalona was recently released from jail after reportedly agreeing to pay the family of the man he allegedly killed a total of $140,000.
Villalona was given a $2.1 million signing bonus to sign with the Giants at age 16. The team was looking him at him as its first baseman of the future, even though he was a disappointment while hitting .267/.306/.397 as an 18-year-old in high-A ball last season.
Now that he's without a visa, it's doubtful that he'll be able to begin 2010 playing in the minor leagues. Even if he's found innocent of the murder charges still pending against him, he may have trouble ever again obtaining a work visa for the U.S.