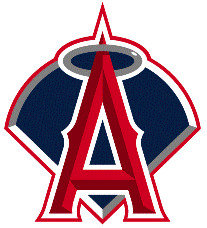 With the Hot Stove officially underway, news is coming in at a rapid fire pace. Here's just a few things you may have missed:



– Angels owner Arte Moreno has awarded general manager Tony Reagins with a long-term contract extension.
Specifics were not announced, however one club official said it was at
least as long as the three-year contract Reagins signed in 2007 after
replacing Bill Stoneman. The Angels have won the American League West
in each of Reagin's first two seasons at the helm.



– Cameron Maybin will undergo surgery to repair a partially torn left labrum on Monday.
The injury caused him some discomfort during the season, but he was
able to play without any limitations. He should be ready for the start
of spring training. With the trade of Jeremy Hermida this week, Maybin
is expected to have an everyday role with the club in 2010. The
22-year-old batted .250/.318/.409 with four home runs and 13 RBI in 176
at-bats for the Marlins this season, but put together a .319/.399/.463
line in 82 games with Triple-A New Orleans.



– The Twins have exercised Michael Cuddyer's $10.5 million option for 2011.
The team had five after the World Series to decide on the option, or
otherwise pay Cuddyer a $1 million buyout. It seems counter to the way
the Twins usually operate, since Cuddyer simply isn't worth that kind
of money, especially with his below-average defense in right field.
Cuddyer, who turns 31 years old next March, batted .276/.342/.520 with a
career-high 32 homers to go along with 94 RBI and an .862 OPS in 2009.



– According to Tim Dierkes at MLB Trade Rumors, the Diamondbacks are discussing a trade that would send oft-injured catcher Chris Snyder to the Blue Jays.
On the surface it makes sense since Rod Barajas is about to hit free
agency, but Synder is coming off back surgery in September and has two
years and $11.25 million left on his contract. With top-prospect J.P.
Arencia nearly ready for the majors, color me skeptical.



– And finally, the Nationals have declined Austin Kearns' $10 million option for 2010, while the Rockies have declined a $4 million option on Yorvit Torrealba.